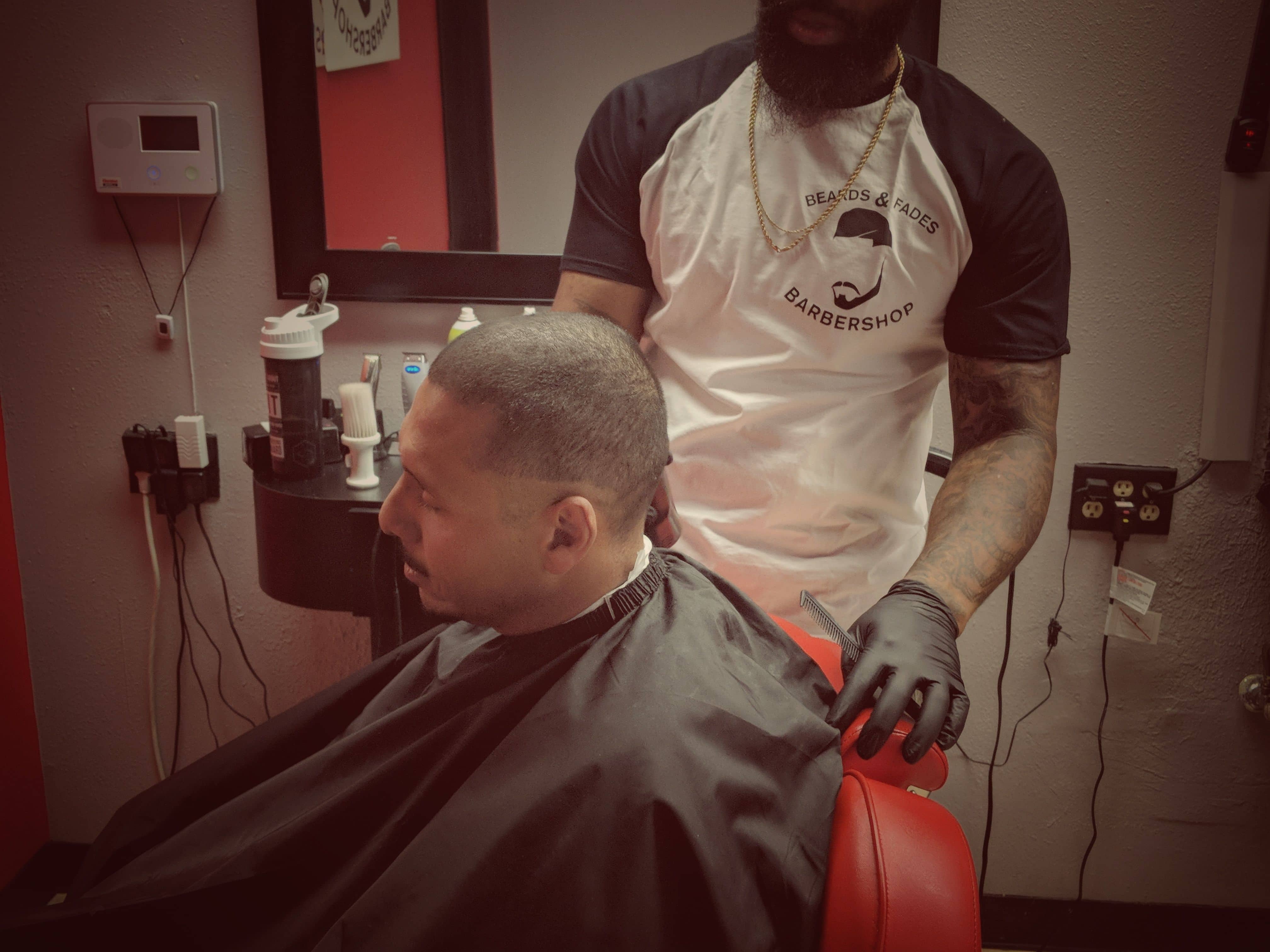 Beards & Fades
A high class Barbershop, The best in Colorado Springs! WHERE THE EXPERIENCE IS SECOND 2 NONE!
Meet our team
We specialize in men's haircuts, beards, classic haircuts, military haircuts, fades, kids haircuts, women's clipper cuts, hot towel shaves and more. We offer full range of barber services - from straight razor shaving and hairstyling to beard care and eyebrow grooming
Darius

Founder / Master Barber

Joe

Master Barber

Landon Bond

Barber
Testimonials
What Our Clients Say
Some services we offer
Scissor Cut

A scissors cut is basically a more 'natural' cut. It contours to the head better than a clipper cut, which often cuts too short. The hair blends in better with a scissors cut, and the hair grows in more naturally

Clipper Cut

Your choice of haircut tailored for you! Including shampoo, straight razor and hot towel

Head Shave

The traditional Straight Razor Head Shave includes application of a steam towel to open up the pores and soften the hair follicle.

Haircut & Beard

Your tailored haircut service with a beard trim added. To include our organic house made beard wash for fresh cleanse and signature beard oil to moisturize. Completed with a hot towel to soothe and straight razor for precision.